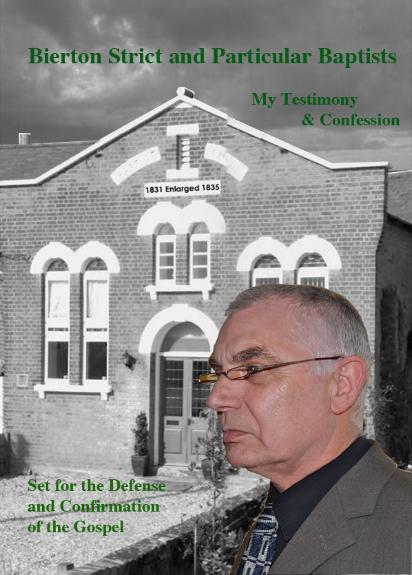 David Clarke was teaching as a lecturer at Fareham College, in Hampshire, England, when he heard the news of his older brother Michael's imprisonment in the Philippines, in 1995. David was educated and trained as a lecturer, at Wolverhampton Polytechnic, and graduated with a Certificate in Education that was awarded by Birmingham University, in 1978.
However his earlier life had been rather different. He and his brother were both convicted criminals and were sent to prison for malicious wounding and carrying a fire arm without a license.
On the night of the 16th of January, 1970 David became a Christian and their life paths turned in different directions and the next fourteen years, David read and studied the scriptures, leading him to join the Bierton Strict and Particular Baptist Church in 1976. In 1982 he was called by the Lord and sent by the church to preach wherever the Lord opened the door for him to speak. Due to errors in doctrine and practice he resigned from the Bierton Church in 1984 and wrote his first book, "The Bierton Crisis"', that explained the reasons for his secession.
In 2001, Gordon Smith and David went on a preaching mission to the Philippines, in order to bring relief and help to Michael. On that mission, that they preached the gospel to hundreds of convicted criminals, including many on Death Row. David later published the story, which also told of Michael's conversion. This book is entitled," Trojan Warriors" and contains 66 life giving testimonies, of some of the most notorious criminals, who had been converted from crime, to Christ.
Sadly Michael died in the prison from tuberculosis, in May 2005. And On David's return to the UK, in 2003 he learned the Bierton Chapel had been closed for worship in December 2002. By chance this was the same time that David had baptised 30 souls in Baguio City and Benguet Provincial Jails that had been added to the church. The Association of Grace Baptists Churches LTD then sold the chapel. As a result David continues his ministry and has opened the Bierton Particular Baptist College, who's internet address is http://www.BiertonParticularBaptists.co.uk, in order to teach those truths so sadly lost by professed believers in this current day. This is an Open College just like the Open University. David believes the closure of the Bierton Chapel gives confirmation that his secession fro the Bierton Chruch in 1984 was right.
"And he was astonished, and all that were with him, at the draught of fishes, which they had taken": Luke 5 verse 9.
Book price £12.89

ISBN 987-0-9539473-7-9

<![if !vml]><![endif]>